¡î MDR-A Rotorless Rheometer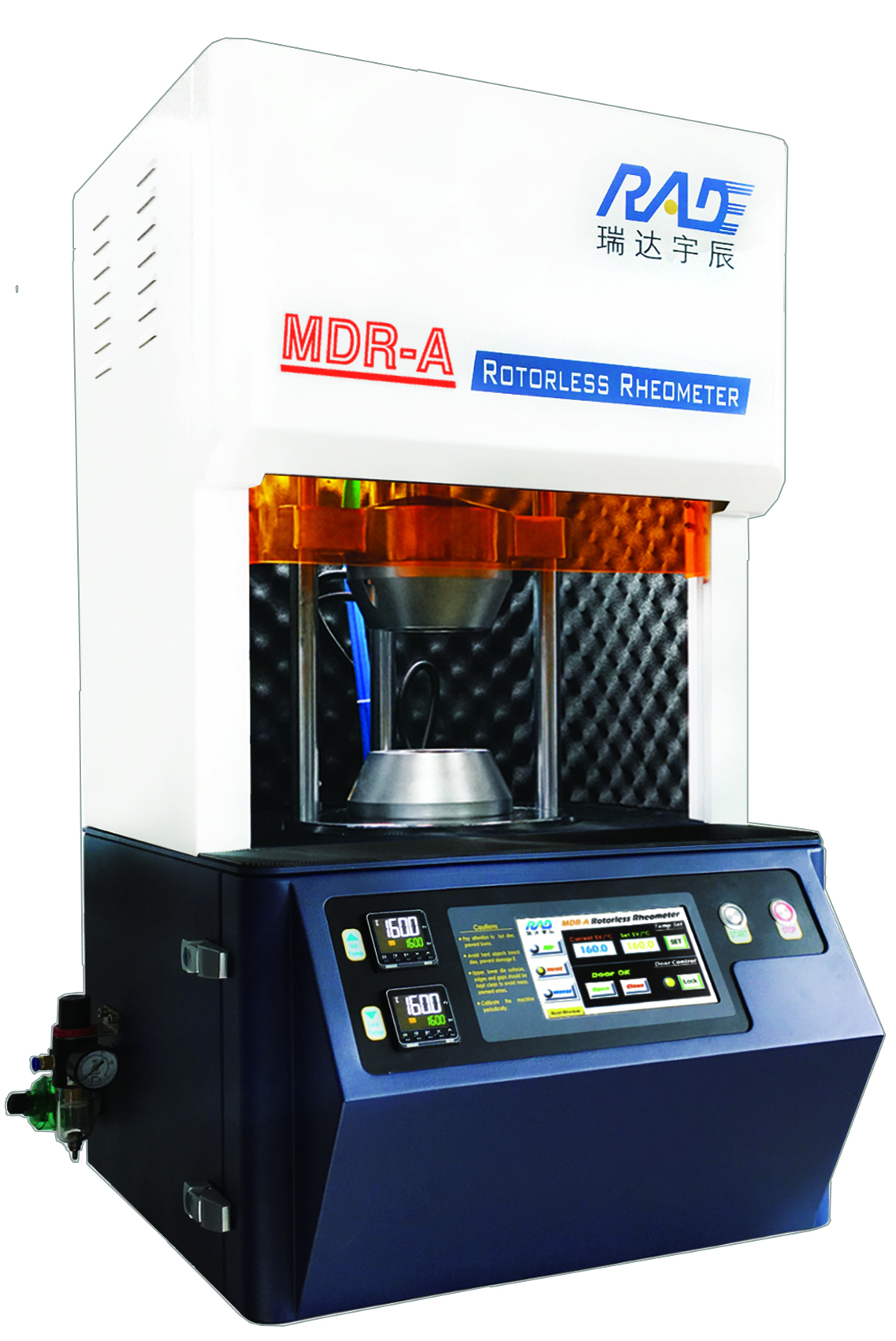 MDR-A can be used for dynamic testing of the vulcanization rubber or rubber-like material. Curing curves and characteristic parameters can be obtained from MDR-A based on Fast Fourier Transform algorithm, such as ML£¬MH£¬ts1£¬ts2£¬T10£¬T50£¬T90£¬S¡¯, S¡±, S*, Tan¦Ä etc. which cover the sample¡¯s stiffness and damping property.
The MDR-A Rotorless Rheometer is produced based on existing ISO 6502,ASTM D5089,GB/T 16584 and HG/T 3709.
¡î Characteristics
With PLC controller, can provide more stable and flexible operation;

With high-precision upper load cell and self-sealed die structure, can keep supreme repeatability and reproducibility of test results;

Easy to operation and with a fully automatic control system;

Heating fast and temperature restore stability with good design on die heating and sensor system;

Higher effective temperature Control with high-quality PT100 and gauge;

Automatic and security door.
¡î Specification
Range of temperature control: From room temperature to 200¡ãC
Temperature fluctuation in die: ¡Ü¡À0.1¡ãC
Temperature display resolution: 0.1¡ãC
Rate of temperature increase: 32¡ãC/min
Measurement range of torque: 0-200dNm
Torque resolution: 0.01dNm
Angle of die oscillation: ¡À0.5¡ã,¡À1¡ã
Frequency of die oscillation: 1.67Hz (100r/min)
Size: 520*540*1040 mm (W*L*H)
Weight: about 120Kg
Power: AC220~230V,50/60Hz,3A
¡î MDR-A Test Results