¡î DFM600 Dynamic Thermal Fatigue Machine
Dynamic Thermal Fatigue Machine is special designed following some features of DMA and De Mattia Flex Cracking Tester. DFM600 can be worked for more than 1 million times under 100 degree with maximum 600Rpm speed. It is used for testing the fatigue abilities of vulcanized rubber, rubber shoes, thermoplastic and other materials crack. It works following ISO132, ISO6943.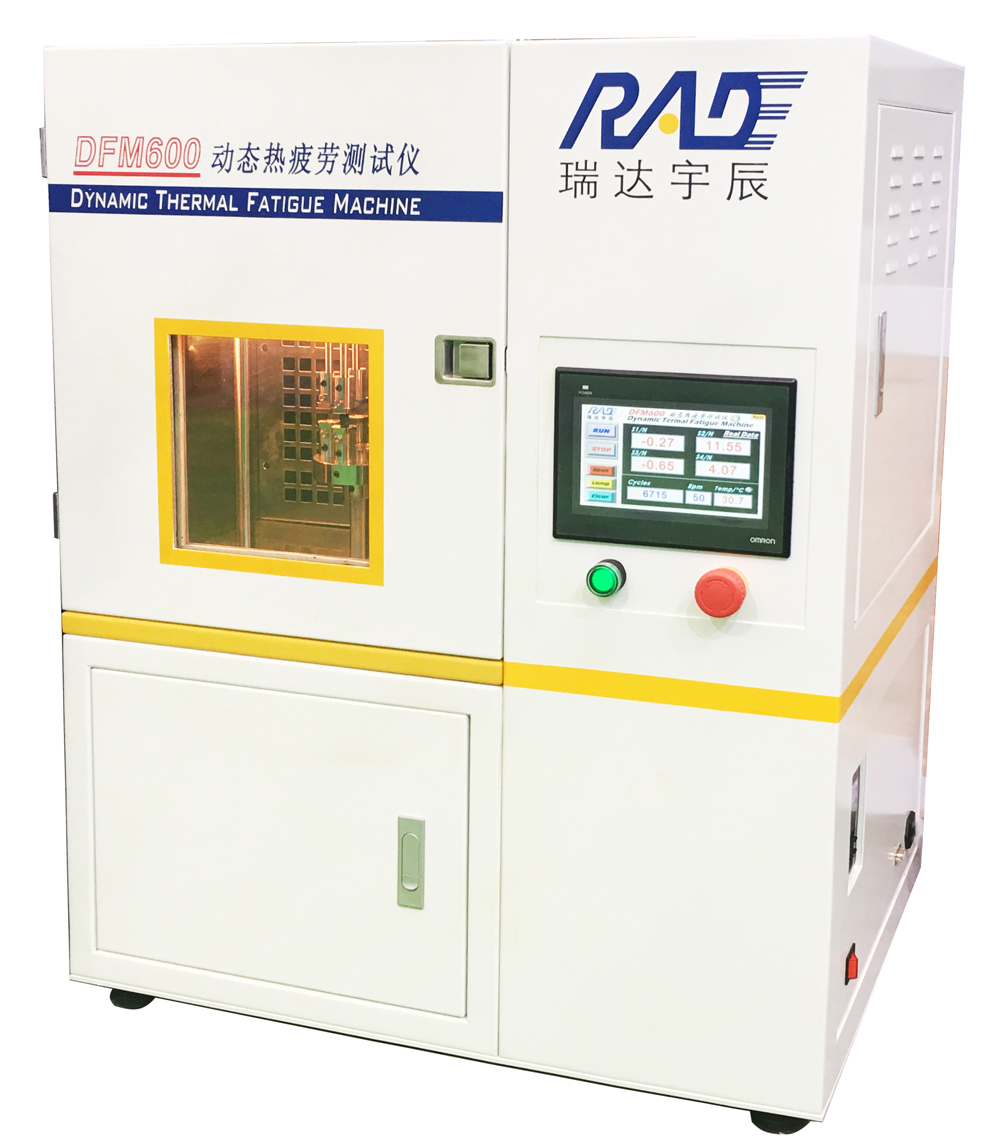 ¡î Features
Six samples testing with six load cell at the same time with Real Time load displaying.

Two kinds of testing : Compress and Tensile, and can adjust the working distance.

Maximum to 600RPM flexing speed.

Heating room for samples from room temperature to 100 degrees.

Touch screen with RT load display and can operate without PC.

During one test, test can be paused or stop automatically when finished.

With security features on the up cover.