¡¡
¡¡
¡¡
¡¡
¡¡
¡¡
¡¡

¡î AT150 DIN Abrasion Tester
AT150 is also called DIN, Schopper abrasion resistance tester. Compared with common brands tester of Akron and Grasselli, it has many advantages, such as small required specimen, short period of test, abrasive stroke repeatable and etc. The tester conforms to the requirements of GB9867, ISO4649 and DIN53516.
¡î Features
Accurate setting of the abrasion stroke by Delta digital counter;

Very easy to operate the moving system, even by one finger;

Keep safety system without crashing by electric sensor;

Use shield to protect the screw pole clean and lubricated rotating;

Very simple transformation between static test and rotary test.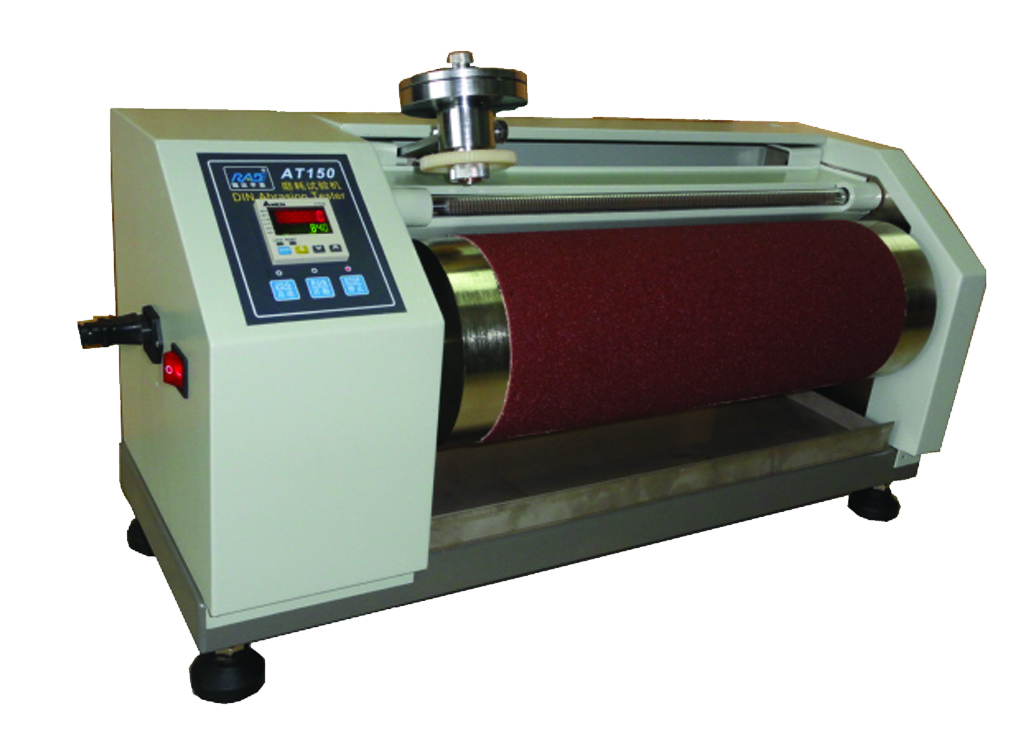 Ø Default Configures£º
Main unit 1pc
Located plate for sample settle 1pc
Mold for samples 1pc
Knife for samples 1pc
¡î Specification
| | |
| --- | --- |
| a. | Sample: diameter(¦µ16mm¡À0.2mm), thickness(8mm¡«16mm) |
| b. | Loads: self-load (2.5N), 3 weights( 2.5N¡À0.05N,5N¡À0.1N, 10N¡À0.2N), can get 7 kinds of weights: (5, 7.5, 10,12.5,15,17.5, 20)N |
| c. | Inclination: 3¡ã |
| d. | Sample moving speed per circle: 4.23¡À0.04 mm/r |
| e. | Sample rotation speed: 0.8r/min or static |
| f. | Roller size: 150¡À0.2mm, lengthen 480mm, speed 40rpm¡À1rpm |
| g. | Abrasion stroke: 40m or 20m |
| h. | Emery cloth£º60# or confirmed |
| i. | Size: 710mm¡Á270mm¡Á44mm |
| j. | Weight: About 45kg |
| k. | Power: AC230V¡À23V, 50Hz, 0.5A |
¡¡
¡¡